Ode To The Choice For Life
April 20, 2011
The voilet splashes of color
Decorate the prickly green field
As yellow flowers shoot up
Like sunshine
After a long winter
The scene is relaxing and serene
A hush wave of tranquil
Washes over the space
Bricks layer on top of another
A looming wall
Encasing a garden
On top
He stands
Who either can not
or will not
feel the relaxation
this scenery radiates
Don't jump!
Your life is like
these flowers;
they keep growing,
bigger and brighter.
Don't jump!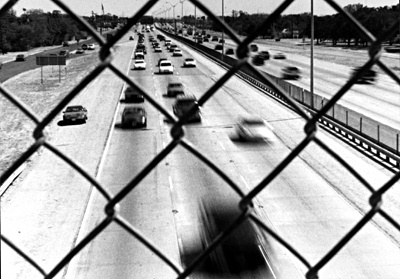 © Matt B., Highland Village, TX