What I Dream
April 16, 2011
You ask me what's been going on lately,
You ask me of what I have seen,
You ask me if I will be okay,
You ask me what I did dream.

You get angry when I get lost,
You get upset when I do not share,
You just scared when all I do,
Is simply sit and stare.

You want to know the truth?
You want to feel what I do?
Well, sit down and listen,
And I will tell it to you.

What I see in a few years,
Down the line from here,
Is holding your hand,
And still calling you 'dear'.

What I dream of when I do sleep,
Is a love that shines threw,
And us walking down the isle,
And crying as we say "I do."

You want to know what I think.
You wish to know what I want.
You ask if my past still hurts,
If her words still haunt.

I will tell you this much,
It's all I have to say,
You, my dear,
Are the only reason I am here today.

You want to know my heart's desire?
You want to know my needs?
Your love has started a flower in my soul,
And your touch is the seeds.

If there is one thing that you should know,
If there is one thing I want you to see,
It is that I will always be okay,
As long as you're here with me.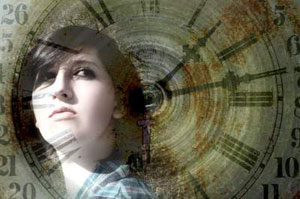 © Ryan K.