Leaving evolution behind
April 8, 2011
We grew legs so we could walk.
We grew tongues so we could talk.
We grew eyes so we could see,
But the senses are useless
if your mind isn't free.
Legs are packed beneath the table.
We do not talk; we are not able.
Soft media's made our eyes numb,
hidden us from the culture
we're running from.
We're losing our unused legs.
Our eyes might as well be eggs.
Tongues are twisting,
Back they bend.
So why wait for the world to end?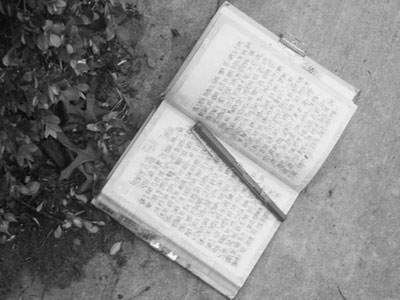 © Quinn B., Lubbock, TX