This Poem is HAPMADSAPPY
April 8, 2011
Look at me!
Laying on my back
under a night sky
writing poetry.

Hey!
Look at those stars.
pretty.
And the trees are
beautiful too.

The canker sore in my jaw
swollen.
That old McDonalds bag
by the pond, eww.
I should get home
before the bugs crawl
in my skin

But that night sky
that I can't stop
thinking about.
How wonderful!

The sky, coveted
with a deep shade of blue
freckled with Opalescence
seen from the lens of a teary eye
can't escape the tangles
of my brain.
Captured by the net of my
intense view.

Even after my feet carry me
into the water, akin to the
familiar scene above.
I slip in the mud.
On the shore, my mouth
caves in
with tadpole infested earth
and dark, swampy French fries.


The Pimple nestled
between my wisdoms, bleeds.
I have a headache.
The reflection of the water
wavers from the forced
of my downfall.

At home
the dirty spirals
of oily hair and dried dirt
are very persistent
probably because
I'm not showering.

Too
busy.
Pad and pen
Writing about
Darkness
and hatred
and how
nobody understands.
I'm laughing after every line.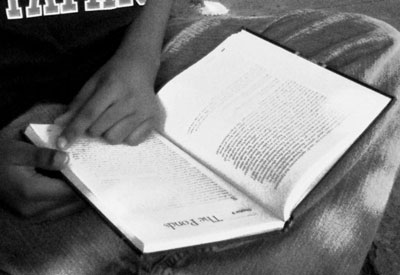 © Allan L., Plano, TX