The Worst Earth Day Present, Better Safe Than Sorry
April 7, 2011
During Earth Week, two days before Earth Day,
A devastating natural disaster struck on Tuesday.
Seeing an obsidian black ocean, questions of what happened popped up all that week.
The answer was," BP's oil rig has sprung a leak!"
Queries were asked by the PRESS,
Questions like," What will become of this sticky mess?!"
BP did not take proper safety precautions when setting up the oil rig,
Someone even told them to be careful before it becomes big.
Due to the leak, eleven workers were perishing,
When they died, I just hoped BP learned something.
My mom and I thought we would have cried,
When we heard those workers died.
Hordes of birds and fish died each day,
Due to the pollution that made their home gray.
All the clams and crabs for selling cannot be used,
Now many seafood companies have been bruised.
When you stand on the coast with the wind in your hair,
You will also smell dispersant in the air.
And when you notice the tar balls as far as the eye can see,
You will also notice how awful oil spills can be.
When nothing else worked, BP brought plan "TOP KILL" out,
" TOP KILL" pushed cement in the rig to keep oil from going about.
When plan "TOP KILL" happened to fail,
I could almost hear the pelicans wail.
The oil rig continued to leak,
And it took two caps to make it weak.
I am thankful that the leak stopped, oh I am thankful a ton,
But there is no taking back the damage that has been done.
Twenty years from now people will still be cleaning,
Imagine how the people living there must be feeling.
This oil spill has caused a lot of worry,
Now we know it is always better safe than sorry.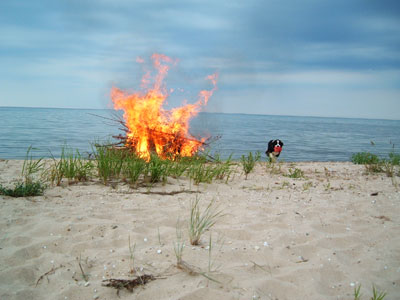 © Hilary L., Rogers City, MI