The devil's perfect world
April 2, 2011
I wish there was a world, where i can be anything.
Where I can be whatever,, whoever
May it be a poet or a king

I can flash my smiles,
And people will ponder and look
For I would be the new kid in town
A start of a new page in a book
?I'd strut around in high heels,
My tanned face glowing.
And my body perfectly so
Flawless, but not under any needles

But what I missed to realize
Was that still hidden within
That perfect world and that perfect girl
Would still be me, just not in my skin

Those big brown eyes would darken,
Squeeze and shrink,
Until the last rays of the sparkle,
in my sunken eyes be pushed to the brink
Of death

That hourglass body would deform and pale,
Like a nova, fading away,
The Phoenix would spread its wings
And curl uponst my right arm, to stay

Why should I feign and make a front
To mask the beast encaged
For I am the beast that people,
Are afraid to see in rage.

My shell is the moon of human's nature,
Everyone's worst nightmare,
But what they see in me,
I see deep in their stare

So why should I mask myself in glitter,
Like elves and their magic
Sooner or later they all will have to face,
Me.

And they'll realize that people like me are lucky.
We do not pretend.
And that the outer skin does not really matter,
in the end.

Not any amount of makeup and lip gloss,
Will succeed to conceal,
Those insecurities, those devils,
Your Achilles' heel

But as those thoughts enter my head, it's too late.
I'm stuck in this perfect world. And I can't escape.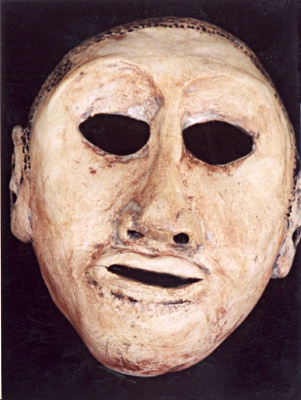 © Arturo Y., Tracy, CA