Eternal Love
March 31, 2011
They say you never know what you have until it's gone
now I can say I proved this true
over time our love only grew.
Then, came the day I feared the most.
You promised me you'd be back soon,
you said you loved everything about me,
that I was perfect and I just wouldn't see,
and I just knew he would always care
when I'm with him I lose my breathe and fight for air.

So many months have past
yet I still remember our days together from first to last.
We kept in touch by writing to each other
but after a while you stopped, I thought you didn't bother.

I learned something terrible later that day
the General stopped by, said he had something important to say.
Said he died; he got shot in the arm, heart, and leg,
"Please tell me it's not true!" I started to beg.
Crying and yelling I fell to the ground
and everything muted, there just wasn't a sound.
I felt my end come near
and I started to tremble in fear.
I wanted to ask for his forgiveness
because he never stopped loving me, God, you and I are a witness.
Where my heart stood I felt a great pain
and my tears came down like heavy pouring rain.
Everything faded and then turned to white
and at the very last second I had him in sight.
I looked him straight in the eye
with the feeling of never saying goodbye,
took his hand and
we walked together down the road and into the light.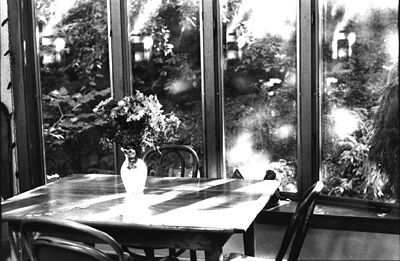 © Bree C. Marblehead, MA