Almost gone
March 24, 2011
What should I be feeling?
How should i react?
If I could go back in time,
would i even take it back?
Who even knows me?
Does anyone really care?
What if i started crying,
or even changed my hair?
Does anything even matter?
It seems like nothing does.
If I could runaway,
would i do it just because?
I wish i could escape,
and lose my problems and my fears.
I wish someone would hug me,
and wipe away my tears.
Everyday seems to drag on,
just like a rope that never ends.
But my patience is waring out,
I'm a ruler that never bends.
I never let it go,
I keep it all so bottled up.
I wouldn't be surprised,
if my brain started to erupt.
But what's said is done,
and what's about to be done is being said.
Tonight in my room,
there will be nothing in my bed.
Tomorrow I'll be gone,
but still no one will seem to care.
Everything will be the same.
A cold-hearted world and silent air.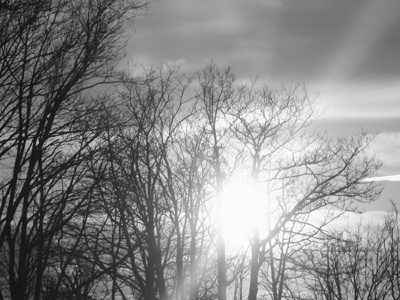 © Emma C., Gardner, MA