Eyes of the Ocean
March 20, 2011
I know a boy with eyes like the sea


on a stormy day, wen the water's green.
And though I know he'll never see me


past anything more than a smiling face,
I still hope one day the fog will clear


so he can see and even hear
Everything I've been doing for him.
From far away


and sometimes near




the boy who frightens all my fears.
And suns away my stormy tears,

Only he


with the sea,green



Eyes.

Only me


with the water, blue



Eyes.

Only we


with the eyes of the ocean,



Only we will ride into the sunset.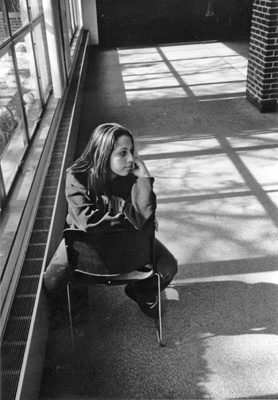 © Leighann E., Westport, MA