The Faith Within Us
March 20, 2011
Have you ever been given a reason to stop?
To wish you were gone?
A reason to hate,
To believe all hope was lost?
Have you?
I would say we all have
Given up in one way or another.
Not because we wanted to
But because we had to.
The fight in us just gone,
Evaporating into nothingness.
And we forget that we have strength
In the people who know and love us best.
But sometimes, we need to give up
To realize that was not the way, It was the wrong path.
But that is what guides us and makes us stronger.
For the battles ahead, the ones beyond us.
And in all this, never forgetting,
The One beyond our comprehension, Our guider in all our ventures.
I Am That I Am.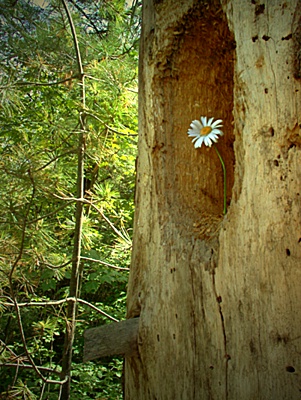 © Anna R, Sudbury, ON, Canada