My Name
March 20, 2011
My name…eight letters long…boring…not unique at all. A popular name from the late 80's and early 90's. My name doesn't describe me at all. Preppy and pink is equal to
B.R.I.T.T.A.N.Y.

Not me… Not who I am inside…Blue black and purple is actually me.
My name means from Britain. It is the name of A dog. Which I am not. Scarlett is who I'd like to be.
Brittany is not me…nor who I would like to be.

R.O.B.I.N.A….six letters long…exciting exotic and unique. Doesn't exist…according to the baby book. I get funny looks when I say it out loud.

It reminds me Of Robins flying high in the sky. Something I would like to do some day…eventually.
Intoxicating, bubbly, and friendly is what this name means to me. It's a single part of me.

w.h.e.e.l.e.r….a wheeler gliding down the streets…this name is no longer a part of me. Not the person I want to be. I don't want to make big mistakes like the people in my family.

Brittany Robina Wheeler …I guess is truly (for the most part) not me!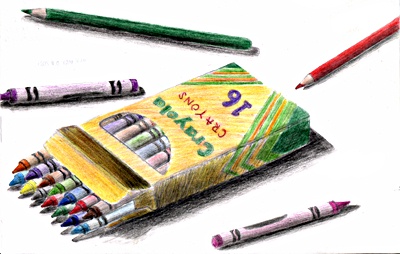 © Dana H., Wichita Falls, TX