Little Bird (pastiche of Sylvia Plath's Daddy)
March 13, 2011
Oh little bird, oh little bird
Peering down over me
I hear your coo, coo
Amore mio,
And you took off and flew.

Oh little bird
You have lived on that branch
Of Yew, I have always loved you
But you left me,
Left me all alone.

My heart, my heart cut in two.
Coo, coo, coo, coo.
No words of comfort come from you.
I stay here under your tree
Waiting patiently,

For the day you will return to me
But the days grow long
The nights are cold
Bitter, bitter ice
And your heart,

Heart,
No longer gold.
And while you were away for three,
Another bird will comfort me.
But sadly,

His song does not please entirely
Unlike you he will not coo,
But the mourning dove
Will weep for you
And your love

Of the night dark blue.
Upon that branch of yew,
You told me what was true
The rain did pour
To wash away the sore

You gave me.
Love so beautiful and dead
A violet of blue, a rose of blood red
Wilted by the night,
Your touch never felt right.

Little bird I thought you were lost
So I began to search for you
But bird my eyes grow weary
I wish to finally stop
But I never did, I never knew.

The slice of your shrill tongue cut my ears
I staggered in my place
Wounded by you darling.
You, you, you, I always heard,
Coo, coo, coo, oh you, damn little bird.

Wise, old owl
You keep asking me who?
But you know
You always knew
Of the man who broke my heart

Of the nail that drove my life apart
You evil owl,
With your eyes glassy and bear
Why didn't you tell me what you knew?
Did you even care? Was it even true?

Oh that little bird has blinded me
I'm flying into the dark sky
Beating my wings like a bat
Struggling darker, deeper, down
Breaking through the clouds

I heard your voice
Tweet, tweet, tweet, tweet
It was no longer sweet
Because you were never true
I waited,

For you the bird with a song so shrill.
For you the man I tried to kill.
For you the song I waited so, so still.
For you my batty love.
But bird my stone has missed.

You have left me dead, kissed.
And when you return to me oh little bird
From your flittering, fluttering, fun,
You'll find I myself have flown far away
And we are finally done.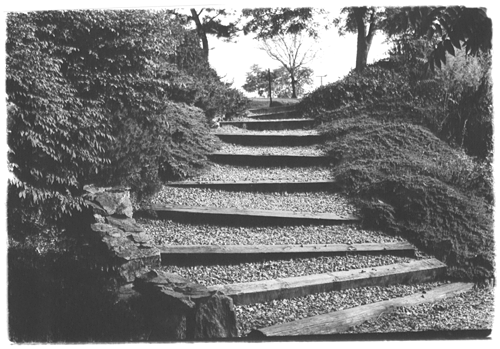 © Tracy C., Westport, CT