Taking a Stand
March 4, 2011
The constant echo of failure and defeat
Tower over my head
And cling to my feet.
The pressure of expectations out of range,
The deafening glare of criticism and shame
Begin to close in tight;
Wrapping around my lungs
And strangling my last breath as I try to fight.
"Give up!"
"Shut up!"
"Sit down!"
"Why speak so strong?"
"Why be so loud?"
These voices, these cries, these pleas
Surface as I struggle to make a final stand.
I see the face of every opposition
Suddenly appear before my eyes—
Yet, I understand.
Though the challenge is overwhelming;
Though the course is long and hard;
Though the arrows in their remarks;
Pierce and produce scars.
Though I fail and fall in every attempt;
Though I slip and plummet;
Though I am ignorant and forget;
I HAVE BEEN CALLED!
I have been assigned the mission
To deliver the word to one and all.
I have been selected for the service
To become a servant to the weak and low.
I have been placed as a leader
To give strength and guidance
To all who follow.
I have been set up
To tear up
The forces binding my family and friends.
I have been raised for a time such as this,
To express his love
And walk in his grace and bliss.
I am a child, I slip, I stumble
I fall short of the goal:
But I am on a mission
From the one who does the directing of souls.
I may be small; but he is so strong.
I may be overcome, but he is so calm.
I may not see the total purpose
Behind the fight;
But I know he is here
To be me up tonight.
He is my Father, and I, his son.
Sent to speak to the abandoned
And minister to those on the run.
I am imply a man
With the objective to stand.
Stand for my friends,
Stand for my Mom and Dad.
Take a stand for those
Who simply do not understand.
Stand for a purpose.
Stand as a light.
Stand though weak.
Stand for what is right.
Stand in the face of pain.
Stand in the spotlight of shame.
I am a child of the Most High.
Directed, led, and purposed
To be a man
Who stands
For life.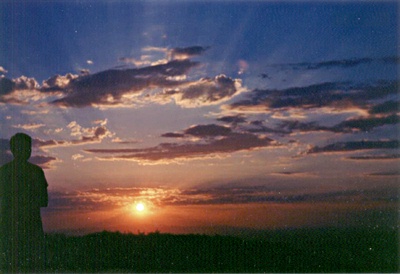 © Jovee B., Dededo, Guam