Circles
March 3, 2011
G-d gave you one wing, one to match another.
G-d gave me one wing, opposite that of your shoulder.
Alone we fly in circles and angels in laughter sing!
What a comedy to see to people try to soar with one wing!
I am flying in circles, slow moving circles in pursuit of you.
You fly along in circles wishing only to find one clue.
Perhaps G-d will lift your head to see me.
He will give you my name to call and the I'll spy thee.
you'll put your arm about me, and to you I'll do the same
then new name you'll bestow me Wife, the most darling name!
I'll give you the highest title to be bestowed
But we have crossed not circles, we are not yet betrothed
so I'll wait to join wings with you!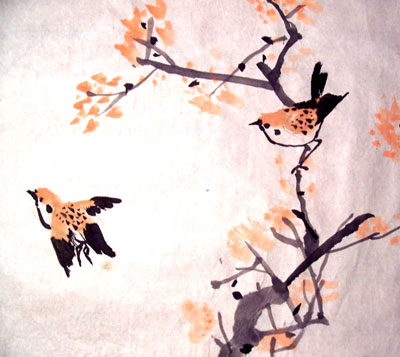 © Xiao H., Naperville, IL