Was It Worth It?
February 19, 2011
1. Are you ready?
2. Will you go to killing camp?
3. Are you going to march?
4. Are you ready to sludge through the much?
5. Are you going to brace yourself for the noise?
6. Are you going to fight for your country?
7. Were you ready to hear the sound of death?
8. Was it worth it?

1. I have to be do I not?
2. I must go so I might learn how to kill my invisible enemy
3. I will march in time with my brothers to destiny
4. I am going to sludge through the muck of injustice to get to freedom
5. The noise of liberty will be like music to my patriotic ears
6. I will fight for every inch of land, and every single person, that is rightfully ours
7. The sound of death tore through me like the bayonet that tore through Sgt. Adams' chest
8.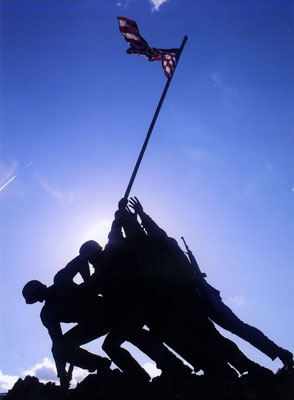 © James M., Glendale, AZ