Two Different World
February 19, 2011
My name is Anne Frank.
My dad's family has money in the bank.
My sister Margot is very smart,
but my looks make up for that part.

My name is Elizabeth Gray.
My family moved to Amsterdam in May.
In this town my family has respect,
from others I am afraid, I do not know what to expect.

My family is growing hesitant.
Our world is not so pleasant.
Still, I hold my head high,
and ignore the yellow star I see with my eyes.

My sister Mary and I went to a store.
It's scary to see the turning away of more and more.
I wish I could help those turned away,
but it is frowned upon this day.

Today we sadly had to leave.
My whole family and I grieve.
As I pack with no hope,
I wonder how my family will cope.

While taking a stroll with my mother,
I couldn't help but wonder.
I saw a family down the street
wearing many layers underneath.

I walked for what seemed like forever
and spotted a girl who looked happy as ever.
She then looked at me with respect,
I no longer felt like such a reject.

I came home after a long day.
my family looked at me in a heartfelt way.
I wondered what could be wrong,
father was enlisted in the army all along.

It has been ages since I got here,
I often shed a tear.
I miss my friends and old life,
luckily I am surrounded by whom I like.

My father and uncle left today
while my family was left in dismay.
I wish the war would be finished,
but I don't want my country to be diminished!

Lately the annex seems mute.
At night robbers steal lots of loot.
What happens if they find us hiding,
will we have to continue lying?

While getting bread at the market,
a boy stood in front of it like a target.
He was protesting because he was not allowed in,
all he wanted was some din'.

I found love at last.
He said I was a perfect lass.
Peter is the sweetest guy,
to him I will never lie.

The boy I saw,
broke the law.
I tried to get him out of there before they came,
but he was hard to tame.

Last night was sad.
My whole family was mad.
Someone turned us in,
I wonder who would commit this sin.

I finally got the boy to come
and gave him some food to fill his tum.
The boy, David, had no where to go,
he figured he must lie low.

They sent us to a concentration camp
while walking for so long I got a bad cramp.
I wonder when I will see everyone once more,
maybe after this terrible cold war.


Our family is hiding David in the attic
but he seems to be asthmatic.
If those Nazis here this subtle noise,
this will be the end for one of the boys.

Margot, Mother, and I are all together
but mother is feeling under the weather.
We heard they are going to check us today,
to go to a new camp and not delay!

They came to check out house,
the Nazis didn't even find a mouse.
David was out that day
but next time will he be away?

Margot and I were transferred.
I'm not sure if mother heard.
I wonder when we will all be reunited,
that day, I will surely be delighted.

The more days that go by the more I get worried.
When I visit David, I hurry.
I am always afraid I will get caught,
then I wont be such a big shot.

Days and Days go by,
I feel no body is hungrier than I.
Margot got terribly sick,
I hope these days go by quick.

Terrible things have happened in the past hour.
A knock on the door came when my mother was in the shower.
In walked a ruthless German,
and he seemed quite determined…

Another load of people came.
All of them wondered who to blame.
There I encountered the girl I've seen weeks ago,
she didn't seem as happy this time thought.

The soldier sent us away.
We did not arrive until today.
I saw the girl who and many layers underneath,
this time there wasn't much beneath.


I spoke to the girl, Elizabeth was her name,
she said she was hiding a Jew when a Nazi came.
From then on we became best friends,
hopefully, we will help each other mend.

Today, Anne's sister Margot died.
Everyone in the bunks cried.
During the grieving a guard stood over me like a tower,
and told me it was time for me to take a shower.

Margot died of an infection from lice.
I noticed I had it too while playing dice.
I wonder when it will be my turn to die,
at least I wont have to lie.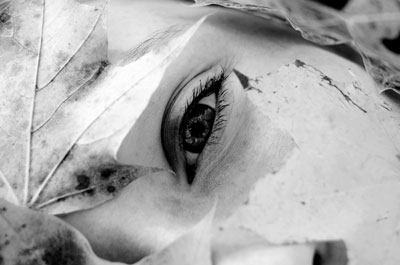 © Michelle K., Vancouver, WA