Set Me on Fire
February 24, 2011
There's a fire inside my soul.
My fever's out of control.
The pulse of my rhythmic beat,
From my body's heat,
Makes the floor shake hard,
And the crumbling starts.

Can you hear me now?
'Cause I'm shouting loud.
I need a microphone,
To let my voice be known.

You set me on fire,
Lifted me higher.
Call the Red Sea: my heart,
'Cause it's bleeding faster than Moses can part.

This is no cause for commotion,
No time to show your devotion.
My emotion speaks,
I've hit a peak.
And now I'm falling down the mountain as we speak.

I feel nothing 'cause I'm in a trance,
A loved sensation of pure romance.
This great temptation to take this chance,
I'm just gonna keep on dancing this dance.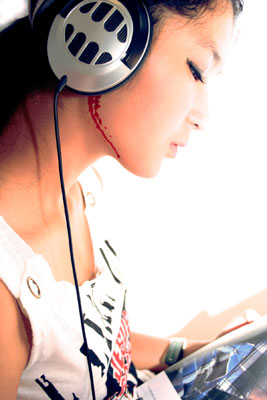 © Jiani L., Toronto, ON, Canada