Love Sick
February 24, 2011
The roses have lied,
The ink has bled,
Don't ask me why,
I did what I said.
You see?
It is blank,
To people like you!
Who misunderstood?
What you really knew,
To you I was perfect,
No matter my flaws?
Because I'm still worth it..
…Helpless cause,
I remember back then,
The chills on my skin,
The thrust of the wind,
On my neck,
And down my spine,
Then you whisper, "You are mine".
My heart gave way,
And fell off my sleeve,
…in the floor,
It landed with ease,
It ran across,
Climbed up your side,
And joined with your heart,
To keep us alive,
Yet we keep trying,
To rip them apart,
But their stuck forever,.
And now,
Their one heart.
Why can't we just accept it?
And let our love live on?
Because you remain 14 months gone,
Not gone as dead,
Or gone as missing,
The gone that means,
You're not here with me.
Not when I'm sad,
Or lying in bed,
Not when I'm glad,
Or shaking my head,
Not when my tears,
Gather on the floor,
You may not believe me,
But I do miss you more,
So tie me down,
To your chamber table,
And let me tell you I'm not able!
Fill my wine glass full of hate,
Make me realize my mistakes!
And if I ever threaten to leave,
Lock the chains,
Destroy the key!
Love me,
I finally tell you how I feel,
Ask no questions,
Just take the deal,
Be my romantic,
Be my hard core,
Be my heart,
On the floor,
I am jealous,
It's not fair,
That all those crushers can see you up there,
Read this poem,
Entirely Through
I'm Love sick For you!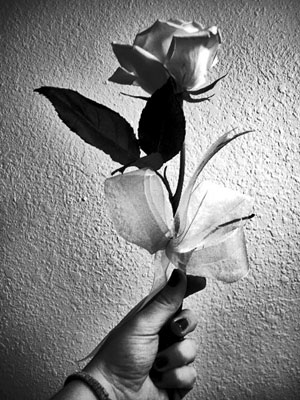 © Lauren R., Edmond, OK