Love Is Evol
February 17, 2011
I never thought you would cheat.
Broke my heart, so take a seat.

You're the reason I gave love another chance,
I gave you my all for hopes of romance.

Our best days have passed us. You still expect me to smile.
I feel like a phone that's just been dialed.

Call 911, my hearts been broken. Haunted by good and bad memories;
overwhelmed by past emotions.

The first time I saw you my heart flew into space.
Now I know for a fact what we had was a waste.

You broke down in tears when I questioned you all the time.
Felt like a criminal who just committed a crime.

In my opinion your still a kid,
who tears off their crust.
Whether it be pizza or love, your not worthy of my trust.
Which is quite ironic considering
when you date, it's a must.

Two letters you should get familiar with are the N and the O.
Live your life, and I'll live mine.
Watch your back, cause I'm your foe.

I don't feel the connection,
but you say your still trying.
I wonder if it's worth it,
when I catch myself sighing.

I'm curious to know if you honestly cared.
When I think of your answer I tend to get scared.
If you've moved on, please let me know.
I can't keep living life, like
it's a show.

You dropped me outta the sky
without a goodbye.
You had no soul,
you knew I couldn't fly.

I don't understand
why you can't take the blame.
Your the reason I'm single
and back in the game.

Get with your ex,
then see if I'm tame.
Put the chips on the table.
I'm all about the fame.

You took him over me.
I dislike the number 3.
Asked you who's it gonna be.
Looked at me, then a tree.

You didn't have enough courage
to look me in the eyes.
I knew something was wrong
as I begged you not to cry.

I told you to decide,
as you told me to abide.
To me there was only one choice,
but I didn't want to be your voice.

The only words she managed to say were this is for the best.
What you need to realize is
I was on a quest.

I made you my girl.
Went out of my way.
To make you feel special.
So you'd have a reason to stay.

When it comes to us speaking,
we are both mute.
Catch you staring at me,
I know you think I'm cute.

We secretly swap awkward glances,
got you on your knees
praying for more chances.
When she confirmed we were no longer together
I told the local townspeople to watch the weather.

From sunny skies
To dirty lies.
Pick up a picture of us
and flip it around.
Just as fast as we started
our smiles can transform into frowns.

You said you'd be with me through thick and thin.
Lied to my face, in my book that's a sin.

Relationships don't last
Even if your optimistic,
Watch her walk away
I can't help but feel artistic.

She told me she was nice,
But then she broke my heart.
So I broke hers
And turned it into art.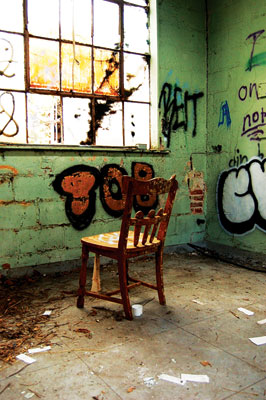 © Gianna V., Sewell, NJ