Life As You Picture It
February 16, 2011
It's a pretty, pretty picture;
It's hung upon the wall.
When everybody sees it,
They see there's nothing wrong at all!

Our arms around each other,
We have that happy glow,
But our eyes are filled with secrets
That only we both know.

If you look a little closer,
You'll see she's always there -
From the background of our picture
Comes her cheerful, hurtful stare.

But instead of seeing her,
You see our smiles that shine.
If you look below the surface,
You'll see what's drawn between the lines.

She'll never leave our picture,
No, she cannot be erased;
And if you know what to look for,
You'll find it written on his face.

It hurts to look at it,
That perfect picture on display;
I cannot look at us,
For she gets in the way.

So next time you gaze upon us,
In all our happiness and cheer,
Take a look behind all that
And see her, always near.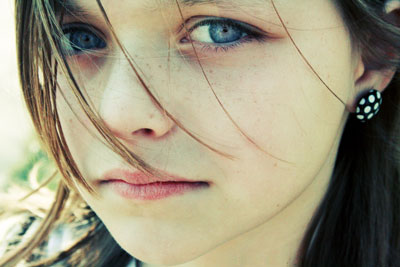 © Felicia R., Arlington Heights, IL