Before I Say Goodbye
February 16, 2011
I know you may not wanna hear from me,
But there's some things that I need you to see.
There's some words you need to hear
And some things I need to make clear,
Before I have to say goodbye for good.

First of all, I wanna say it's true,
That even to this day I still love you.
And there is not a single day
When I do not stop to pray
That we can be together like we should.

It's surely better to have loved and lost,
Although that choice might have a higher cost -
My time with you I don't regret,
There's not a memory I'll forget;
And I hope that it's the same for you.

Sometimes I look back at what I said
And wonder, if I'd kept silent instead,
Would it have not come to this?
Would I still be living in bliss?
Or was it always doomed to end this way?

I wish that we had spent more time together -
Made more memories that'd last forever.
But I guess I can understand
How you thought this was the best plan
To help us both get through this tragedy.

Eventually I know we'll both move on;
At some point this dark will have a dawn.
We'll both find someone and then,
I suppose we'll fall in love again,
Though it hurts to think about that now.

I really hope that you can somehow find
A place for me within your heart and mind.
I know that we can't be the same,
But please don't just erase my name -
I hope we can be friends, if nothing else.

So before I say goodbye and go,
There's one last thing that I want you to know -
Or rather something you can do,
The final thing I ask from you
Is to promise that you never will forget me.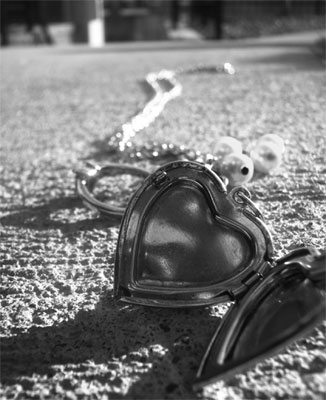 © Francesca Y., Robbinsdale, MN