Serving the Clock
February 16, 2011
Caged inside
By locks of Time.
Restrained, restricted,
Never evicted.

Look out the window,
Watch life pass you by.
All that's between
Your birth 'til you die.

Only one chance,
So don't wait to live -
Life takes,
But also gives.

Possibilities wane,
Opportunity passes.
We watch them go by
Forced to sit on our a**es.

The chains close around
Our legs, our arms.
Our minds're put on a leash;
Our hearts receive bars.

Precious seconds of Time
Slowly begin ticking away,
First we lose minutes -
Then hours and days.

Can you beat Time?
Can you break your lock?
Start living your life,
Instead of serving the clock.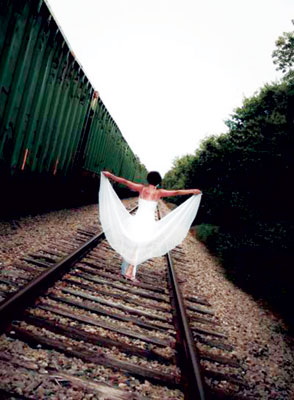 © Olivia E., Alto, MI