You're A Jerk
February 16, 2011
I think you're a jerk,
But that might be,
Because I love you,
And you don't love me.

You're not a romantic,
From what I see.
You could have tried
To at least woo me.

So, what, you may ask,
Do I see in you?
Stupidity, stubbornness,
Yes, that's the truth.

But beyond all of that,
Lies some hidden thing,
That makes me wonder,
And keeps me guessing.

You're not sweet,
And you're not kind at all,
But you hold my heart.
Please don't let it fall.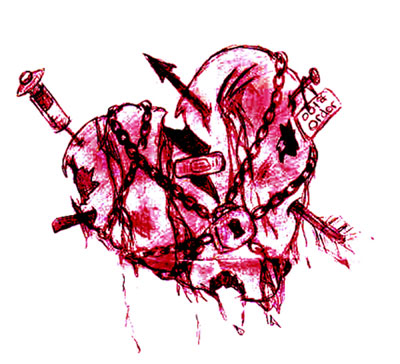 © Asia B., Hudson, MA