Autumn
February 7, 2011
Colors stream in hurried fits
as eager children play.
I look back on a simpler time
for I was once that way.

Leaves float down like butterflies
lighting on the sands of time.
Families rake up memories
proof of summer months gone by.

Children run in circles
staying outside all day.
I laugh at thoughts of younger years
for I was once that way.

Zealous feet crush noisy leaves
with a satisfying crunch.
Hands pluck apples from burdened trees;
they're gathered by the bunch.

Families fall in heaps of leaves;
amid the brush they lay.
I close my eyes and reminisce
for I was once that way.

Squirrels hide their food as children watch,
a mystery to behold.
They march about with "treasure maps"
in search of edible gold.

I watch these children play their games,
and delight in Autumn's days.
I cannot help but beam and smirk
for I am still that way.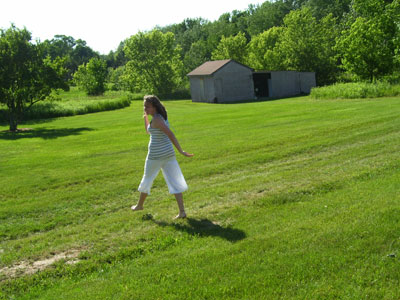 © Jamie Y., Alto, MI