I'll Never Be the Same in Your Eyes
February 1, 2011
I wish I could undo all of my mistakes,
It'd take me back to a happy place.
I wish this was just another nightmare,
So I wouldn't have to scream and pull out my hair.
Your harsh words made me realize,
I've messed up my life with all my 'Goodbye's.
Everything good that I once had,
It's all gone now like a childish 'fad'.
This path I have chosen, I will pay for,
because I've blocked everyone out with the lock of a door.
I don't care about myself, I don't care about anyone,
The wall I have built was all just for fun.
The reason I never say what's on my mind?
It's because I feel like no one has the time.
This smile I wear? Yes I know it's not real,
But inside I'm dying for some happiness I could steal.
So now all I can do is apologize,
Yet I know I'll never be the same in your eyes.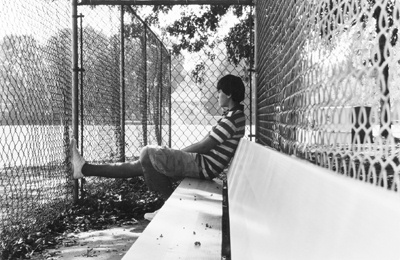 © Kyle W., Pompton Plains, NJ