Cold as the ground
February 6, 2011
Happiness where have you gone?
You are here no more, you've fled with the dawn. You have left me on the morning winds never to be seen again. They say time heals all wounds; is that true?
It seems the longer you are gone the more it hurts.
I will never forget the memory, will never let you fade.
With each new day that dawns the pain returns with a stronger intensity.
Each new day is a stab through my bleeding aching heart.
I miss the warmth you gave me, the way you made me feel.
In your absence I am as cold as the ground you have disappeared into.
Happiness where have you gone?
You've disappeared with the soul of one who died too young.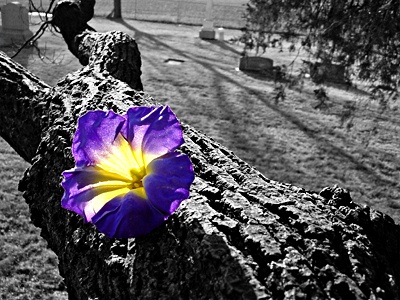 © Greg K., New Lenox, IL