Love<3
February 6, 2011
There has been so much love lost, and love found.
After being lost in love, what else is there to turn to?
Who is loved by love?
Does love, love anybody?
As many people say, love doesn't love anybody.

Love and hate are both four-letter words, and sometimes a person can't help but wonder do they have the same meaning.
Some people love to love, and some people hate when love comes around.

There's another four-letter word.
HURT.
Either being in love or hating someone can lead to a person being hurt.
In a way all these words could be of some form of relation to each other.

A person can't help but wonder if love at first sight exists?
I believe that love is like the wind, we can't see it, and we can't touch it but we know when it's there.
Is love so blind that it can make a person believe that they've found love at first sight, or are they only in love with someone's physical presence and appearance.

Should the person that is supposed to love someone make him or her cry, or catch their tears before they fall?
What is love truly?
I know for sure it's not just saying, "I love you" but showing it mentally, emotionally, physically and actually meaning it.
That's what I believe love is.

Love can be defined in many ways, and many people have their own opinions and definitions about it, but what myself and many others are probably wondering what is the true meaning of love?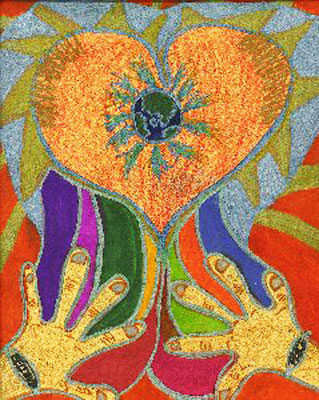 © Amanda P., Clermont, FL