The Chronicles of Sir Monty McCat: An Epic Narrative of Poetic Proportions
January 24, 2011
Sir Monty McCat once got into the butter
Where his tongue was instantly set a-flutter.
His belly ballooned
Like a giant pontoon
Until scarcely he could fit out the room.

Now Sir Monty McCat wasn't always this fat
Back in the days when he played with Lestat.
He once was svelte
And wore a slim belt.
To go with his suede vest and hat.

For never was there a tale of more woe
Than that of Sir Monty
And the butter, his foe.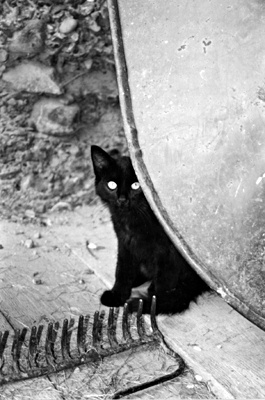 © Janelle L., E. Palestine, OH