Portrait of Liar.
January 24, 2011
Pick a pocket, make a promise
Did you know not all Liars are lost?
Some are just broke and broken
And honesty's too high a cost.

Rough boy, tough boy, thug boy
Put away your guns, unload your pride,
and plead your tragic case of self defense.
Tell em' how she made you cry,
Made you sob, made you scream for mercy.
And tell em' how you prayed to die
On your knees but God didn't listen.
So it made you hard, made you lie,
Made you a cynic and a sadist,
Like a fallen angel, twisted into a parasite.

Confess your crimes to the magistrate son:
Theft, Vandalism, Dealing, Assault, Arson--
Bout everything just shy of murder and rape.
Tell' em how you're a real tough son of a gun,
But ain't no killer, your mama taught you right,
And you wouldn't go rapin' the soul of no one—
Not when you've been there before,
Not when you've been that someone,
Whose world got upturned by a cruel hand
And who lost himself on the run.

Tell em,' maybe you're not such a rough boy,
Tell em' maybe you'd probably start changin'
If you could just find something to believe in,
Something to hope for, someone to trust in.
Cuz' inside you're still good, just misunderstood
And a little jaded from wounds that are always achin'.
Tell em' how you didn't wanna be this way—
You just got scared, scared of feelin',
Scared of missin', scared of wantin',
Scared of the sound it makes when promises start breakin'.

Then maybe the Jury will relent
as droplets leak from empathetic hearts;
Maybe they'll say you were a victim
in an uncertain world, doomed to play the part.
Or maybe, they'll say life ain't fair,
And we all have a choice—shoulda been smart
--Its your fault you ended up like this.
Then they'll wrap you up, chained art:
"Portrait of Liar, the d***ed fool."
Justice says he was hopeless from the start.

But if fortune does grant you mercy,
And if mercy absolves your sins,
Will the Liar let go of his past,
Take the chance, will he be a man of conviction?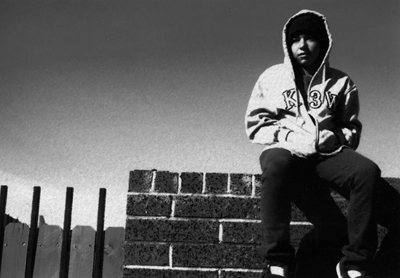 © Stan G., Phoenix, AZ