Mother And Daughter
January 29, 2011
Wrapping her tiny hand around her plump finger was just a sign of their being as mother and daughter.

Her smiling face as she watched her for hours, the expressions of her daughter's face change.
Showed her fascination.

The pleasure of watching her first step taken; words spoken. Brought amazement to her voice.

Then, the excitement of watching her, as she opened her first birthday present.

The wide teary smile on her face, as she walked her daughter to school for the first time ever.

Her first award, her first sleep over, her first fight with her brother, her first time staying up late, her first tickle war. All of these precious moments spent with her. These memories, she knows her daughter will cherish forever. Kept her smiling every day.

The first time to the hospital
Scares her to death

The first sight of the loud busy oxygen machine, knowing it was the only option to help her mother, made her constantly worry.

Then, as no signs of getting any better, her mother was whisked away. Too suddenly to say good-bye.

Everyday the young girl prayed for her mother
But as if in vain, no recovery seemed in sight.

Dark days passed and they soon turned into weeks as those turned into months.
And in the end, he mother returned home.

The first warm embrace with her mother, still on oxygen, was just the first sign of a mending heart.

The first dinner she watched her struggle with showed only a greater smile built of relief and pain.

Her mother's first sense longing to belong
brought upon more tears shed at night

Then, the daughter's happiness and joy of her mother's first birthday back home;
Enjoying every smile her mother produced

The excited laughter of watching television.
Just the two of them for long summer nights.

The first sign of recovery, the first real step she took, the laughter and new memories created, the kisses blown and hugs received, all the imperishable moments created,
the daughter hoped would make her mother happy once more.
Hope still remained in her heart.

But at times, her mother's tears brought the girl more sorrow, despite their mending relationship,
sometimes they still seemed worlds apart...

Days went by as the mother's will grew weaker and the daughter's frustration grew heavier.

Then, without any warning, her mother suddenly passed. Shattering what remained of the girl's broken heart. Without a sound, without a good-bye.
She was gone.
This time... Forever.

Her first boyfriend, her first dance, her first heartbreak, her first day off to college, her wedding, her first baby.
All the 'firsts' the daughter cannot share with her mother.

But the daughter will learn to cherish them for her mother.
Just as she would want her to.
For both of them.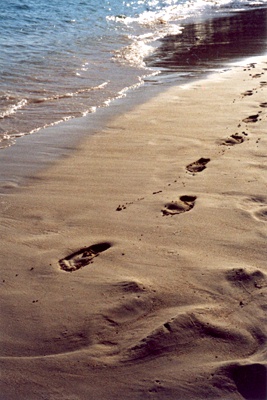 © Ashley B., Potomac, MD