Tell Me
January 20, 2011
Why couldn't you just say it?
Why did you have to hurt me so bad?
Do you really think woulddn't understand that. . .
That I couldn't't handle it?
Tell me.

I don't need your pity or your sympathy,
But I do need you to tell me
If she is so much better than me
Why lie to me, why not just tell me
That you really don't love me

If you did at least a little you would,
Tell me how you felt
I know that I may not be perfect or
Beautiful or popular
No where close
But did you ever think that I might not want to be . . .

So tell me,
Do you have anything to tell me?
No? Wow!
Well I have some thing to tell you,
Good-Bye!!!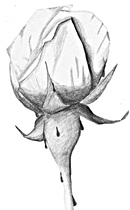 © Elaine S., Phoenix, AZ