The Void
January 13, 2011
I stumble upon the looming patterns of thought
Kept hidden in infamy from conscious lucidity
And enter the void of metaphysical abstracts
Rightly elusive, as not to be sought.

These eyes that I trust are held partly reprehensible
In the questions of conceptions that I know of the physical
Leading me further astray, deviants of imagination
Painting new surroundings in my mind, of which I am indefensible.

My body dissolves, but pure consciousness remains
Erratically transcending my coherent physicality
Incongruous notions sparked and taken by fear
That I attempt to mitigate, but ultimately sustains.

My body is a vessel, a conduit of realization
An uninterruptible stream of perceptions
Individual sensations melt into eachother, looping
Spiraling down to the point of perceptive creation.

Words never fully portray what they are meant to say
And language is an intricate distraction from the infinite
As clever and impelling as our fixation with time
Ignorant is our nature, and distracted we will stay.

Why do I return to this reality? Am I meant not to see?
What filters the ever-flowing sensations unresponsive normally?
As I ungracefully falter back to the land of the known (eyes open or closed?)
Unbridled relief takes a hold of me.

Further from the void... further from infinity.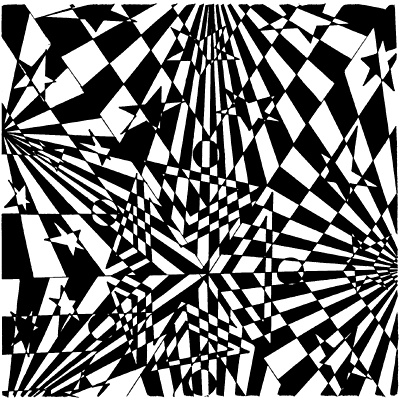 © Alexia G., Aberdeen, SD