"youth"
December 4, 2010
His smile grew so big when i told him what i wrote.
His love for me was my antidote. I wanted him so bad,
it just made me mad. He was older, and i was still young.
I really liked him, but he cauldn't say the same,he just
looked at me like a little sister, as if i would have called
him "mister". Ever get that feeling when you like someone
more then they like you? It's the worst. Just makes your
heart want to burst. His lips look so crisp, i just wanted
to taste them. His eyes were like the stars on a cloudy
night. Wen he always called, asking for my brother, he'd
stay on the phone with me for awhile. Everytime that
happened, i cauldn't help but smile. I got so nervous, i
almost had bile. He was so cute, i just loved to see him.
Until, i met her, his girlfriend named kim. I hated her
from the start, just because she's ganna tear me and him
apart. All because of her, it's all over, all those
nights, were no point wishing on a clover. When she breaks
his heart, I'll still be here. I'll be near, like his heart
to his body, and he can wipe off the makeup that I've
smeared. I just love him, and I can't let him go, he belongs
in my life, he's my show. It's like on a winter day, we
roll in the snow. Lay on the hot beach, and going in the
water, the first day he's ganna see his daughter. Too bad
it won't happen, none of this will I just hope all is good,
and whatever he wishes for will come true. Apart do us do.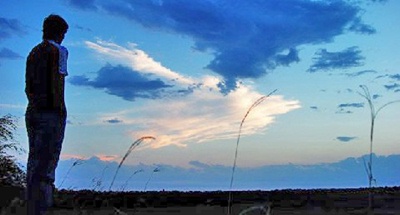 © Stefanie K., Katy, TX