Im Just me
November 29, 2010
(Alea) you look at me (PAUSE) what do you see?

(Jaime walks out towards me from right stage)
(Jaime) An Athlete, Built
(Destiney from the left stage comes out)
(Destiney) Outgoing, not afraid to speak her mind
(Megan walks out left stage next to Destiney)
(Megan) An average teen that gets good grades
(All stay out!)

(Alea) these are all great answer, but the one you're most likely to say is this –big pause-

(Destiney, Jaime, Megan) (on Jaime's head nod) A white girl tryin' to act black! (they walk off stage now)

(Alea) My question is why?, (PAUSE) why are you putting this label on me?! (PAUSE) You don't know my life story, (PAUSE) you don't know how I was raised, (PAUSE) frankly you don't know me at all!!! (PAUSE)

(Alea) Put this label on me why?! (PAUSE) Because I wear South Pole instead of Aero? (PAUSE) Because I listen to rap and hip hop instead of country or rock? (PAUSE) I don't care if you don't like the way I am, Im not about to change just to fit your mold!

(Alea) The year is 2010. (PAUSE) White, Black, Puerto Rican, Asian, it's all just a skin color. (PAUSE) It doesn't define the people you hang out with or the type of clothes you wear or the music you listen to or anything else for that matter.

(Alea) Do you see me standing up here calling you a country hick or a redneck? (PAUSE) NO!

(Alea) You can't help but be the person you truly are. (PUASE) You can't help the things you do or the people you like. (PAUSE) People don't understand that this isn't an act. (PAUSE) This is just the type of person I am, weather you like it or not! (PAUSE) I'm not willing to change who I am just to make you happy! I'm just me!

(walk towards the back of the stage; pause before you get all the way back. Turn around walk back to the front and say the next line)

(Alea) O and by the way I'm not the only one (PAUSE) I am just the only one willing to stand up (PAUSE) and say something.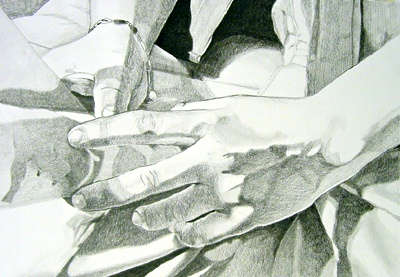 © Leidy E., Spartanburg, SC