What if ....
January 7, 2011
It's said that we don't appreciate what we have until it's gone. That we don't give thanks to the things that really matter in life and give thanks to the ones that don't. When at any minute it could all be taken away from us, gone and never to return. The things some are deprived of.
What if?
What if we weren't who we are today?
What if we didn't stand this way?
What if the sun didn't rise?
And we saw no stars in the skies?
What if everything we loved disappeared?
And we were always filled with tears?
What if?
And that's the biggest issue in our life today. We as human beings aren't thankful for what we have in our hands. We don't see what can one day be gone and out of our reach.
What if we had nothing?
What if it is all just a dream?
What if life wasn't what we thought it was?
What if life actually goes by in a blink of an eye?
What if?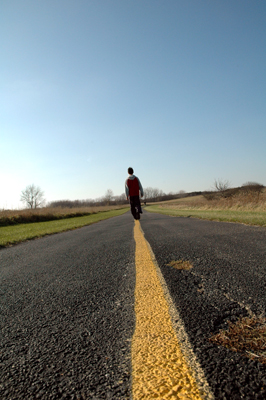 © Seita O., Palatine, IL