Late One Night
January 6, 2011
Late One Night
We were sitting at home
With nothing to do
It was dark outside
And after curfew.

So feeling adventurous
We went outside
Ducking behind bushes
And feeling so sly.

If we were to get caught
That would be the end
For my grandmotherwas the one
Who filled me with dread.

Down the streetto the park
Not saying a peep
We ran from cars with
Their lights on coming down the street.

We ran and hid so
no one would see us
but they DID
I was scaredfor my life
And praying to jesus.

When the coast was clear
I ran for my life
Not thinking about my cousin who was
Way far behind.

So when she caught up we both
RAN
Back home never to reapeat
What happened that night again.
But I will always remember july 13th
A night that no one could duplicate.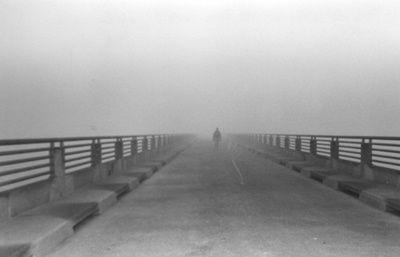 © Becky G., Westville, OH