Young Heartbreak
November 19, 2010
You always hear of the possibility to love at a young age,
But no one ever addresses the topic of heartbreak.
For those that preach they know of love,
They forget to mention the topic above.
How wise they seem to the untrained eye,
But how naive they are, it's as if they lie.
Let me tell you a little of my experiences.
How I loved and was broken at own expenses.
I was just a child, still am, but my heart was true.
Yet I never had the courage to tell him, I love you.
I always thought one day I'd tell,
But a voice inside me said, no way in hell.
As the days went to weeks and the weeks went to months
And the months went to years
My first love still had yet to hear,
But then he found her.
The girl that would be his first love.
I had a hope that it was just a crush,
Two years from then,
I knew it was more than such.
He had found true love.
But telling me to move on was a voice from above.
So I followed his advice,
And my heart turned to ice.
How delicate it was
In the hands I could not make
Let go of what they've come to love,
And from his hands my heart slipped only to break.
But luckily I survived.
Because of time my heart has thrived.
And now I'm ready to love again.
Not boys but now men.
And now you know the truth,
That love and heartbreak can both be known in youth.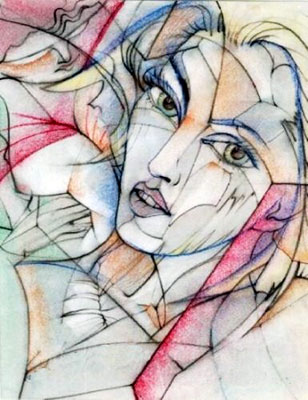 © April L., Lubbock, TX