Death of an Angel
December 25, 2010
An angel has died,
the first of all.
She lost her pure,
& there wasn't a cure.

The people of heaven,
repeat the question,
what lies ahead of her?
Is she gone forever?

Many say Hell,
others say Earth,
but only the lords knows
where the Angel goes.

No funeral will be held,
only whispers & tears.
She committed a crime so awful.
Something entirely unlawful.

She went to earth,
without permission,
she new it was wrong,
but the love was to strong.

Before she died as a human,
hairless, frail, & smothered with cancer,
she promised me, only seven,
she would visit me from heaven.

When she made that promise,
she was quite unaware
that as an angel so pure,
she couldn't keep the promise she held so dear.

She loved her daughter to much,
to break the promise she made.
Now, I have caused the death of my angel mommy
she's gone forever, for me to never see.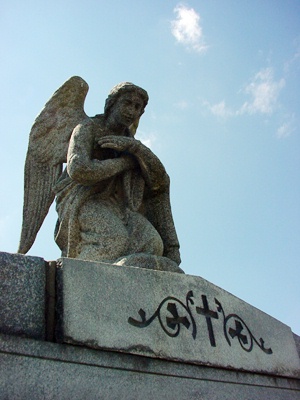 © Greg K., New Lenox, IL