The Difference
December 24, 2010
I saw you on the street
You stood there soaked in rain
How common I thought for our first meet
But I didn't see your pain
I saw you in library
Sitting all alone
But little did I notice
Your heavy heart of stone
I saw you in the school hallway
Slinking to the side
No one ever told me
You went to the bathroom and cried
I saw you on the playground
Sitting on the swings
I gazed upon your average face
But didn't see the purple rings
I saw you at a movie
Sitting all alone
You turned around to look at me
Your eyes a saddened tone
I saw you in the classroom
Covering up your wrists
Little did you realize
Your scars were hard not to miss
I couldn't find you anywhere
Where could you have gone?
Then I saw the newspaper out on my front lawn
The picture on the cover showed your shadowed face
Hanging from a the bathroom stall
Your soul left without a trace
I realized then it was all my fault
I knew what had been going on
I could have saved you then, put your death to a halt
And to this day I still think
Could I have saved your life?
Prevented you from taking out the knife
Stopped you from tying the rope
And talked to you and helped you cope?
Could I have made a difference?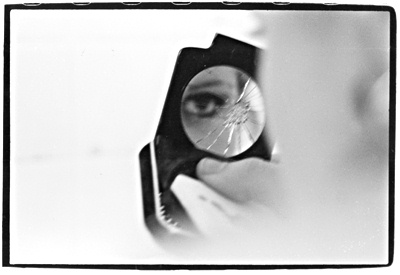 © Heather W., No., Brunswick, NJ