World From an Inverse view
December 19, 2010
Oh my son! Wake up from the bed.
The sun has come over your head.
Don't sleep so long,
Wake up, don't pretend like a dead.

Mom, I have fallen thrice
Over the ice.
What do you want me to do this pleasant Sunday?
Please be nice.

My legs are still half broken.
Right now, my mind is an empty token.
Can't you see?
My eyes can hardly open.

Have pity on me, and my dream.
I will wake up, please don't scream.
When will you let me live my life?
Don't consider it a cake without any cream.

Oh son! When will you take your life in serious?
Stop being so tedious.
Wake up; start preparing yourself for the rat race.
Sleep as long as you can but after becoming meritious.

Mom, why do all consider academic merit a milestone?
Are others completely unknown?
Don't they have any life?
If yes, why does world consider them stone?

Please, let me sleep some more.
Let me have it hardcore.
It is the only place where I can see
Children like me, enjoying their life for sure.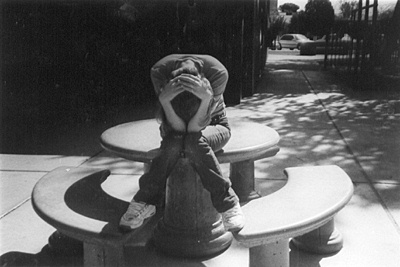 © Catherine R., Phoenix, AZ