Memories
December 13, 2010
The cold breeze on my back
reminds me of where you use to be.
In my bed
laying next to me.
My empty hand
on my pillow
where our fingers use to meet.
Interlocking inbetween.
Lonliness spilled over me.
My curly hair
falling everywhere.
The way you use to run your fingers through
when I fell asleep.
You'd kiss my face
with oh such grace.
Healing every wound
in my head.
And when you grabbed me
to pull me close,
I could feel your heart,
beating through your clothes.
It was love.
I never wanna see you unhappy.
It doesn't matter of the whole
it takes out of me.
And memories.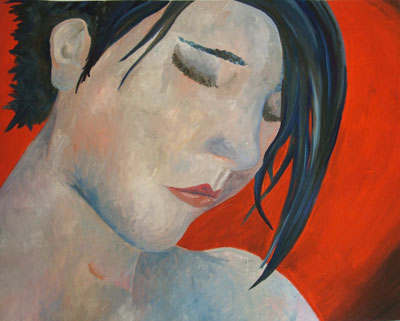 © Lindsay S., Billings, MT