Let Me...
December 8, 2010
Cursed are the men who left this angel broken and alone.
They left her indebted to love's vile impone .
What shrewd fiend would compel men to such an act?
How dare they break such a romantic pact!
And behold, she commits an abomination to soothe the pain brought on to her!
By the wounds of your lies, she has begun a moral err !
Oh sweet angel, come to me so that I may comfort you.
Let me blanket you with a love known to so few.
Let me wipe the tears from your eyes.
Let me clear away their wicked lies.
Let me raise you up off this floor,
Let me guide you through love's majestic door.
I will never leave you, I will never hurt you.
Like I said before, such love is known by few.
But a Godly masterpiece like you deserves such great adoration.
So take my hand, and let me bring an end to your heart-felt tribulation .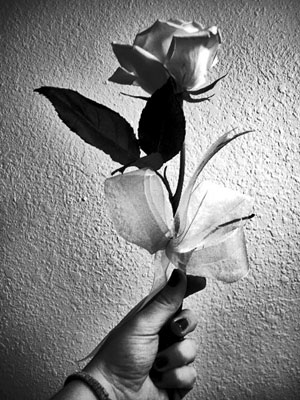 © Lauren R., Edmond, OK