Daddy's last viewing
December 12, 2010
Today was a day of noses.
I saw a lot of noses.
Noses that looked alike.
My nose.
Its like staring into a mirror.
People cried.
Did they all cry at first like i did,
because my fathers body
didn't look like my father.
He wasn't laughing or telling jokes
He was shaved.
Has any one really ever seen that until today?
Not to be insensitive.
this is just the things i thought
of for eight hours of family tears.
Like seeing them put possessions in there.
That was odd.
Its normal yeah but its like he was so little
and the objects seemed overwhelmingly large
The hockey puck and magazine the letter and the note.
Why was he small to me and seemed bigger to others?
I am not traumatized.
just sad Is my father really going to be put in the ground?
How can i be the daughter who never called in three months?
Can you just see the people praying around me
praying.
And there i am watching facial expressions
the frozen one,
crying ones.
I was blank.A rock
amongst the religious people with my nose.
The nose i have seen all day.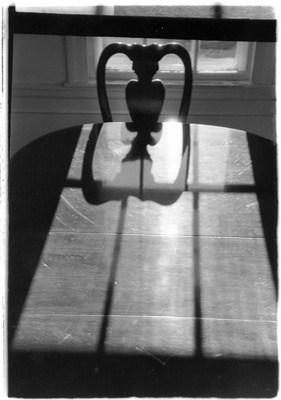 © Ben Q., Marblehead, MA