Words On A Page
December 10, 2010
Give me a blank page,
A pen, and a choice.
This ink running out
Is my expression, my voice.
A silent display
Of truth loud and clear.
I never speak,
But can't you hear
The joy in my syntax,
In this verse, all my hurt?
I'm making a masterpiece.
I'm painting with words.
Though they look like black lines,
They have colors and shades.
When the poetry's ended
The words never fade.
I hear them in daylight.
They whisper in rain.
The rhythm magnifies laughter
And pauses my pain.
I am the narrator.
This is my point of view.
This poem is the only
Answer I can give you.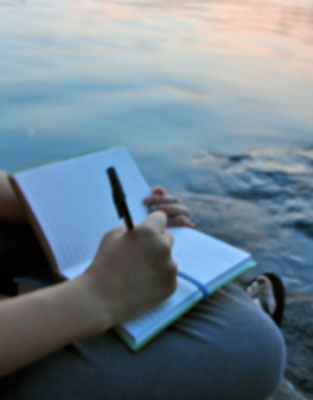 © Grace K., Port Washington, NY