Your Judgement
December 10, 2010
Why I care about your judgement, I don't know.
I guess I'm afraid of the pain, if I don't let my true feelings show.
You say, "I see," truth is you don't.
People tell me to tell you, yet I won't.
I fear what you think of me, and know I'm not good enough.
I don't know why I ask, your answers are always bluff.
Friends say, "Tell him, I know that you can."
Face it, you're not Eminem and I'm not Stan.
I just want you to know how I really feel, even though it wouldn't matter.
I try to stop myself from caring, but it's as if I'm glued to a never ending ladder.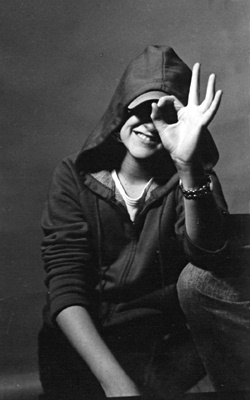 © Tori D., Marblehead, MA