Allow me to Introduce myself
December 7, 2010
Allow me to introduce myself
I am Muslim if you didn't already know
I got love for Allah and all his creators
Big and small
Love runs through my veins
But all you see is hate on my face
You see my hijab and go back to the tragedy
A picture says a thousand words
But a hijab can tell up to a thousand stories
Beneath it all I'm just like every one
I am the fear that runs our lives,
The happiness that keeps us going
The joy to reach it all
And the bravery to take us through the day
Just like you I feel the emotions
The dreams,
The determinations
And the precision
But you look beyond all that and stick to what's on the surface
And what the media propagandizes
They make Islam = hate and Muslims = terrorist
You read one news article and you feel like you know me
Sum me up in a word or two justify me by the words that are written
Not spoken
Get this
Did you know that Islam is the most peaceful religion?
We wake up with Allah's names on our tongues
And when we go to sleep we do the same
We forgive all who have wronged us
And pray for all to do the same
But no!
You see only the faults and spit on our names
All you see is the massacres of 9/11
A tragic tale of twisted men
Stamped on our foreheads and identified us as the perpetrators
Blaming the nation rather than the individual who has seized to cause all the heartache
When a man of this nation sins he is hidden from the world,
But a man from our nation sins, he is put out into public,
Guilty till proven innocent
That's not the America I read about
Sinners are sinners and should be prosecuted the same
But then again can't believe everything that you read right?
'Cause history tells us about how this country came to be
Were the Europeans terrorists for claiming this land?
Were they executed in public for the extinction of a clan?
Were they looked down upon for disgracing a race?
They whipped, chained, deceived many in their line of power
Putting fire to what was and destroying what could have been
But no, they were looked up as heroes and praised for starting a judgment "free" land
But when I walk outside,
All I get is nothing but glares of hatred
Maya Angelou had it right in Phenomenal Woman
But not on this chick
They look at me with fear in their eyes
As if I had a time bomb hiding under my hijab
As though my beauty does not exist
Allow me to introduce myself
I am not what the media looks at for shame
I am not the image they portray
I am not the one that's terrorizing others,
As though I were flying that plane
But, I am the one they blame
I am Muslim if you didn't already know.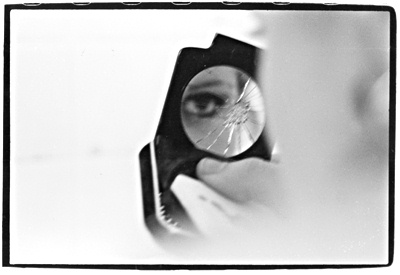 © Heather W., No., Brunswick, NJ