Necessary Melodies
December 6, 2010
Take a left at the willow tree.
Listen very closely to the rain.
If it's in common time, turn around.
Go back home and stay for good.
...If it's in anything else, keep walking.
Don't ever return.
Before you pass the willow tree, sit for a while.
Sing with the rain.
Be sure to keep in time though.
Otherwise it will stop for good.
And the silence of the sun will haunt you.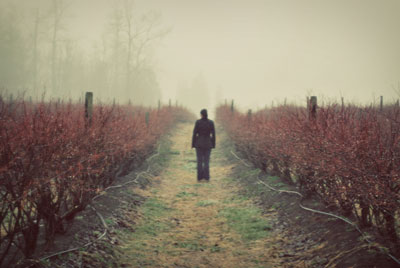 © Molly H., Lynden, WA