What happened?
November 14, 2010
What happened to back then
when I'd stare out the car window
gazing at the clouds?
Those I over exaggerated
how much I didn't like you but you really liked me,
cause now I wish every day
that someone would like me like that.
Every chance I had, I'd try to be ba better person.
I had so much drive and ambition, I was gonna take the world by storm.
What happened?
I had friends that I knew inside and out.
My memories were colorful and extravagant, now they're just unclear and empty.
What is it that I have changed into when I don't even believe in change?
So what if I was young, niave, and stupid, I was still cheerful.
I didn't care what any of you thought.
I could trust some of you.
My heart was pure. Now it's full of pain and selfishness.
Where have I gone?
Losing yourself is nothing to cry about,
but it makes me upset.
How could you let this happen to me?
Better yet,
how could I
let this happen to me?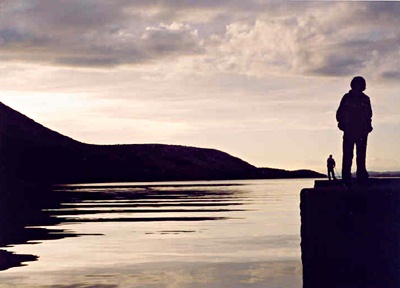 © Julia K., Nagykovacsi, Hungary