Singing a Rainbow
December 2, 2010
Why did you leave me standing here
before I'd vanquished all my fears?
You left me without a clue,
left alone to start anew.
Nothing here for me in this empty little town.
The People wear nothing but frowns.
I'd felt the beneath your stomach,
that's when I knew things were about to plummet.
Snatched away from everything I knew.
Now all I long for is you.
Your gentle hands and caring smile,
Couldn't you have stayed awhile?
You were my rock that kept me sane,
pulled me out of the rain,
And away from the chaos I knew.
I told myself it wasn't true.
I refused to feel.
None of this could be real.
But in the end I'm the fool.
Forgive me for I did not know,
I was naïve
Thinking God wouldn't be this cruel.
Now I see love doesn't conquer all.
It takes everything I've got not to fall
To pieces as the little one watches.
While my only thought is,
Let me sleep for the week,
But the insomnia sets in.
I pick myself up again
Secretly hoping I'll awake,
from this horrible fate
to find it's what I'd ate,
And you'd be standing there without a care
To bring me home again.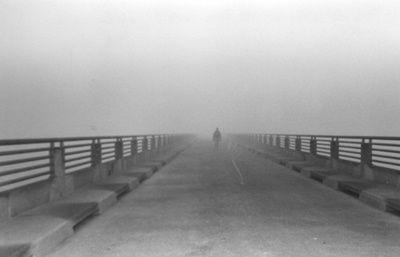 © Becky G., Westville, OH