Reflections on Time
November 21, 2010
That disgustingly cunning grey beast
comes and goes like darkness plagues the soul,
taking away the green light that made me whole.
He thought it worth a fair price
for money, fame and higher ranking.
I suppose I should be thanking him, but—
Time is my enemy.

I wanted what I'd lost,
never mind what the future cost; anticipated,
persuasion and arguing, for many years
words were blades to each others ears.
Finally surrendering the fight,
Time led me back to my green light.
Time is my servant!

My confidence, hopes and dreams rebuilt,
love and riches at my demand.
But, the grey beast had another plan.
He burned my light with yellow and blue
Time is my destroyer!

He flies away like sweet morning birds
turning pages, before I can read the words.
Serving new meals, against my wish,
taking responsibility, for every dish.
Time is my undoing!

Where has Time gone?
How I dream for a rematch.
He's fled from me and this time
it won't be the last
running, running, running back—
Into the past.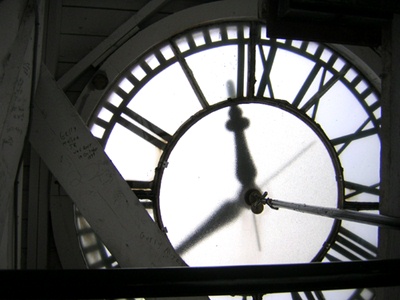 © Tatyana Z., Norwood, MA